This year marks the midpoint for the implementation of the United Nation's 2030 Agenda and the Sustainable Development Goals (SDGs). In September, the second SDG Summit will be convened, where heads of state and government will comprehensively review the progress and provide political guidance on the way forward.
The discussion around what roles cooperatives play to achieve SDGs is common, however as we learned in the Paris Summit in 2022, contributions and actions at the local levels have been in place for decades before the SDGs were established.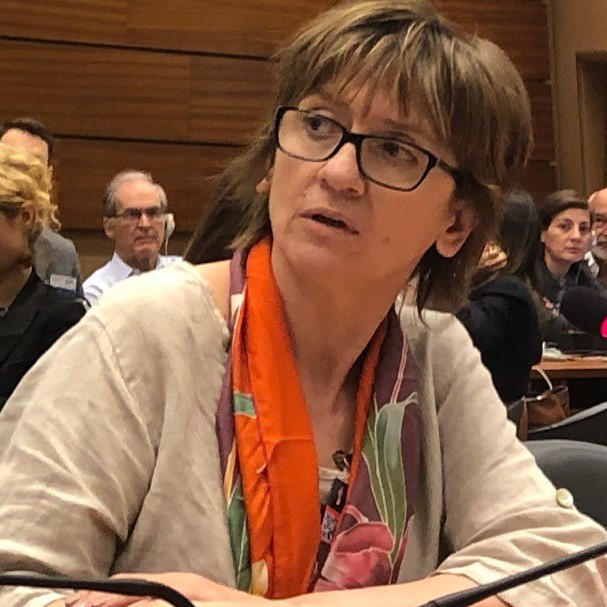 The United Nations Research Institute for Social Development (UNRISD) released "Authentic Sustainability Assessment: A User Manual for the Sustainable Development Performance Indicators"(SDPIs) at the conclusion of a four-year to develop methodologies and indicators to meaningfully measure and evaluate the performance of a broad range of economic entities in relation to the vision and goals of the SDGs.
In Montreal this year, Dr. Sonja Novkovic, keynote speaker and core member of the SDPI Expert Advisory Group, will address participants during a plenary session titled "Propel your leadership on the SDGs with UNRISD's Sustainable Development Performance Indicators. She also will be facilitating discussion with a diverse group of panelists to dive deeper into the topic.
Keynote speaker Mario Pansera, a research professor at the University of Vigo, Spain and director of the Post-Growth Innovation Lab will speak offer his perspectives and ideas on the topic of: A just transition to a circular economy within planetary boundaries.
"Most circular economy projects and policies have focused on how to produce circularly but not really on what, how much or for whom to produce, says Pansera. "The success of a transition towards a sustainable circular economy does not merely depend on the development of new technologies … but also in the reconfiguration of the governance of productive processes into more democratic and participatory mechanisms of designing and managing technology. The ecological transition that humanity needs to face environmental crises will need to take into account the physical limits of the planet, and it will also have to be necessarily just, inclusive and democratic."
There are myriad examples and success stories that show how cooperatives are leading the way in the production and distribution of renewable energy, reducing waste, promoting organic farming, and more. After all, taking care of shared and needed resources, putting people before profit, and cooperating with others are just a few examples how achieving the SDGs is part of the cooperative identity. However, there are many barriers to widespread adoption and implementing the cooperative way. Learn more about what will be discussed in Montreal on how to take action on fighting climate change and promoting a circular economy.