Understanding how to incorporate a digital lifestyle into our daily lives today is imperative as we are already relying heavily on efficient and innovative ways to communicate, work, conduct business, and connect with our communities and loved ones.
Whether its connecting with friends and family over video call, attending online events, buying groceries, seeking education, sharing information, storing data, working remotely from anywhere in the world, or starring in the latest internet trend, there is no question that digitization is already playing a big and important role in our lives. And the methods, tools and trends are evolving rapidly.
Cooperatives around the world are influencing the continuous changing trends in the digital living landscape, and we want to learn from those innovators and help cooperatives not only keep pace with but be at the forefront of this global trend.
The digital space gave us our first summit in 2021. As we debriefed on the impact and challenges of the pandemic and the events of the last three years at our first in-person event in Paris in 2022, we found that these challenges brought new opportunities in the digitalized world. We can now access information faster than ever, business enterprises found their niche in the digital marketplace, and the digital world today allows us to find community on a global scale never seen.
Many cooperatives are digitizing around the world. For example, Consentio Coop looks to create a digital marketplace for farm-to-fork produce that hopes to reduce food waste and streamline the fresh produce supply chain. According to them digitization allows cooperatives to be more productive and offer an increased quality of service or good that is more accessible to consumers, benefitting workers and producers while creating a more sustainable global economy.
Smaller world, bigger communities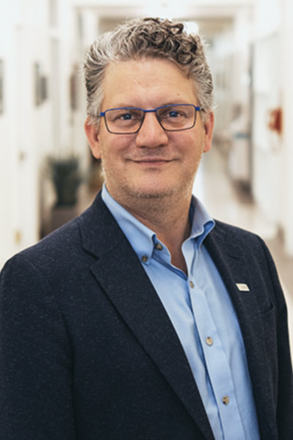 Digitization also affects cooperative governance. Luc Audebrand, professor of Social and Solidarity Economy and scientific director of the Social Engagement Approach at Laval University, emphasizes that one of the main challenges for cooperatives in the era of digitization is to maintain and even increase their democratic governance.
"The decentralized models that are emerging are not necessarily, by nature, more democratic than the old ones. Cooperatives must play a greater role in the democratisation of the digital economy," Audebrand adds.
As cooperatives increase online meetings, discussion forums, digital resources, and even conduct digital votes, the question of how cooperative governance and democratic membership is impacted by digitization becomes increasingly important. More and more cooperatives are creating hybrid events with both in-person and online options to attend and moderating online spaces to enquire equity for marginalized voices around the glove. However, it is important also to consider availability of computers, tablets and smart phones, to ensure equitable access.
Ensuring digital spaces like this can increase focus on building a global community that feels local, build networks to increase member engagement and build democratic processes in the global cooperative community.